When you are on the cart page you will be able to see the products you have decided to order on this particular shopping experience. You are able to view the products order, the quantity of each you have ordered, the amount each product costs and also the total amount of all the products in your basket.
If you wish to delete a product from your basket you can click the waste bin icon next to that product and it will be removed. You can also choose to edit the product again from this page, clicking the edit button will take you back to the customise page for the specified product.
If you have forgotten to order a product you can click the 'continue shopping' button and continue browsing products to order. Alternatively, once you are happy with everything in your shopping cart, click 'checkout' in the bottom right and you will be taken to the payment page.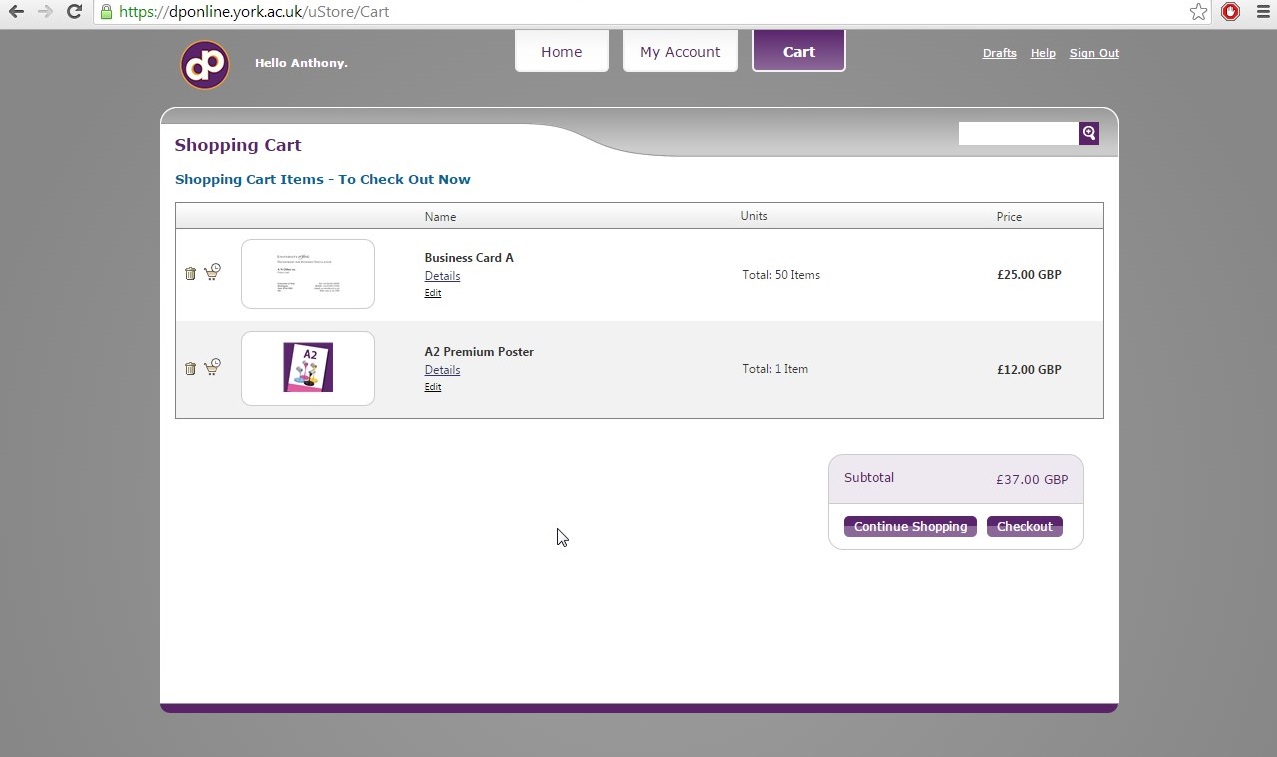 Click to enlarge