What happens next? - Email Confirmation
When you have processed an order transaction with us you will receive an email order confirmation a short time afterwards.
This email contains details of the products you ordered, how many of each product, the sub-total of each product and the delivery option selected for each product.
It also notes your order reference number and the method in which you paid (Workorder or Card clearing). It also details the many ways in which you can contact us should you wish for any reason.
Please keep this email handy as the reference number will be useful should you wish to contact us about your order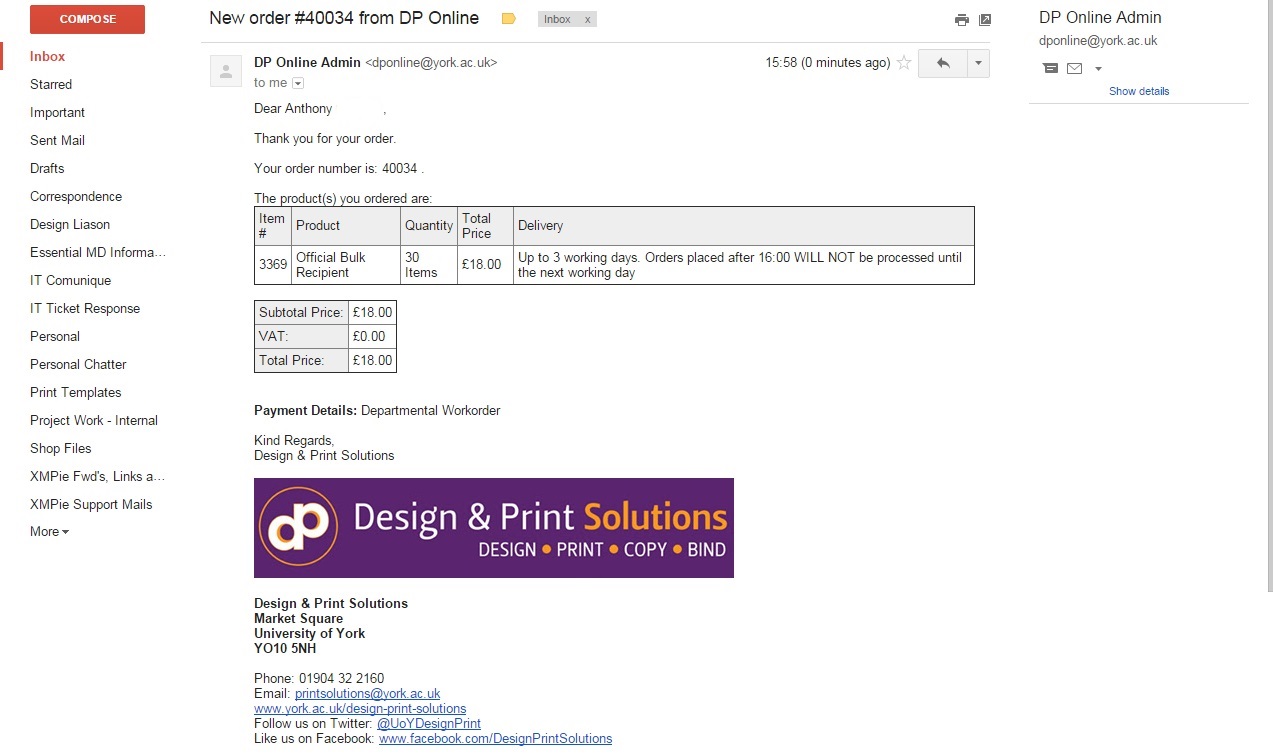 Click image to enlarge