How to Order a Product
Ordering a product differs slightly depending on what type of product it is.
Some products are 'Upload your file' products. These are products that require a good deal of input from yourself as a customer, such as original posters or word processor documents. 'Upload your file' products are comprised of files you upload yourself, with optional selectable elements if present in the product.
There are often two types of properties to configure. Those affecting the uploaded part such as paper type of lamination effects and those affecting the document as a whole such as binding options. Once you are happy with all options you can then add the product to your basket.
Ordering an Upload Product
If you have your own artwork file you can use an 'Upload your file' product. There are various categories of products to choose from, with each product category having its own range of paper and sizes.
The first thing you need to do is choose which product is right for you. Are you sending out a leaflet that needs to be on heavy paper, choose our flyer product. Need something that is going to attract peoples attention at an event, choose from our range of posters.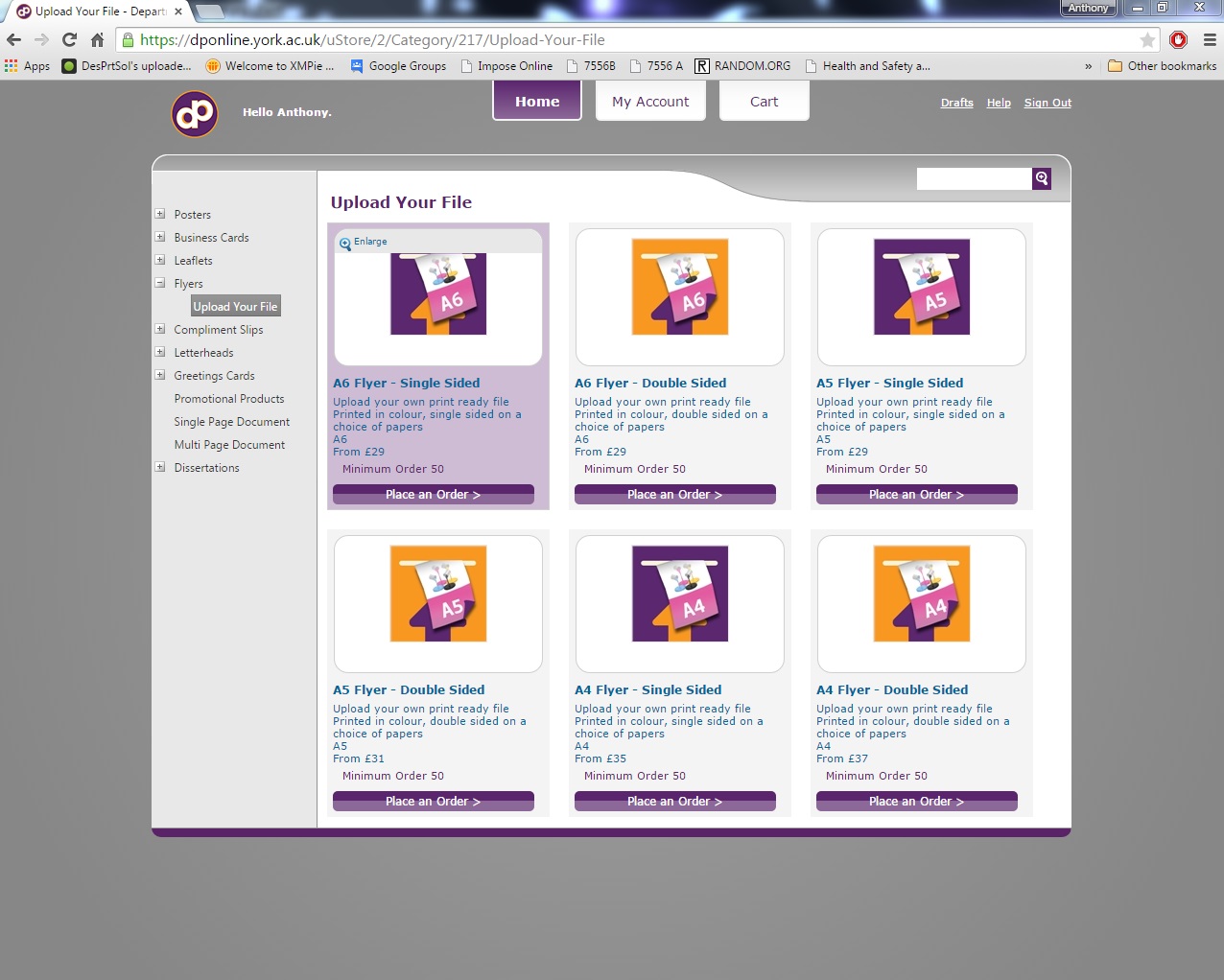 Once you have chosen your product, you then need to make sure you have the correct file. The store accepts MS word, MS Powerpoint and pdf files. Once you have your file and your product you will be ready to upload your file.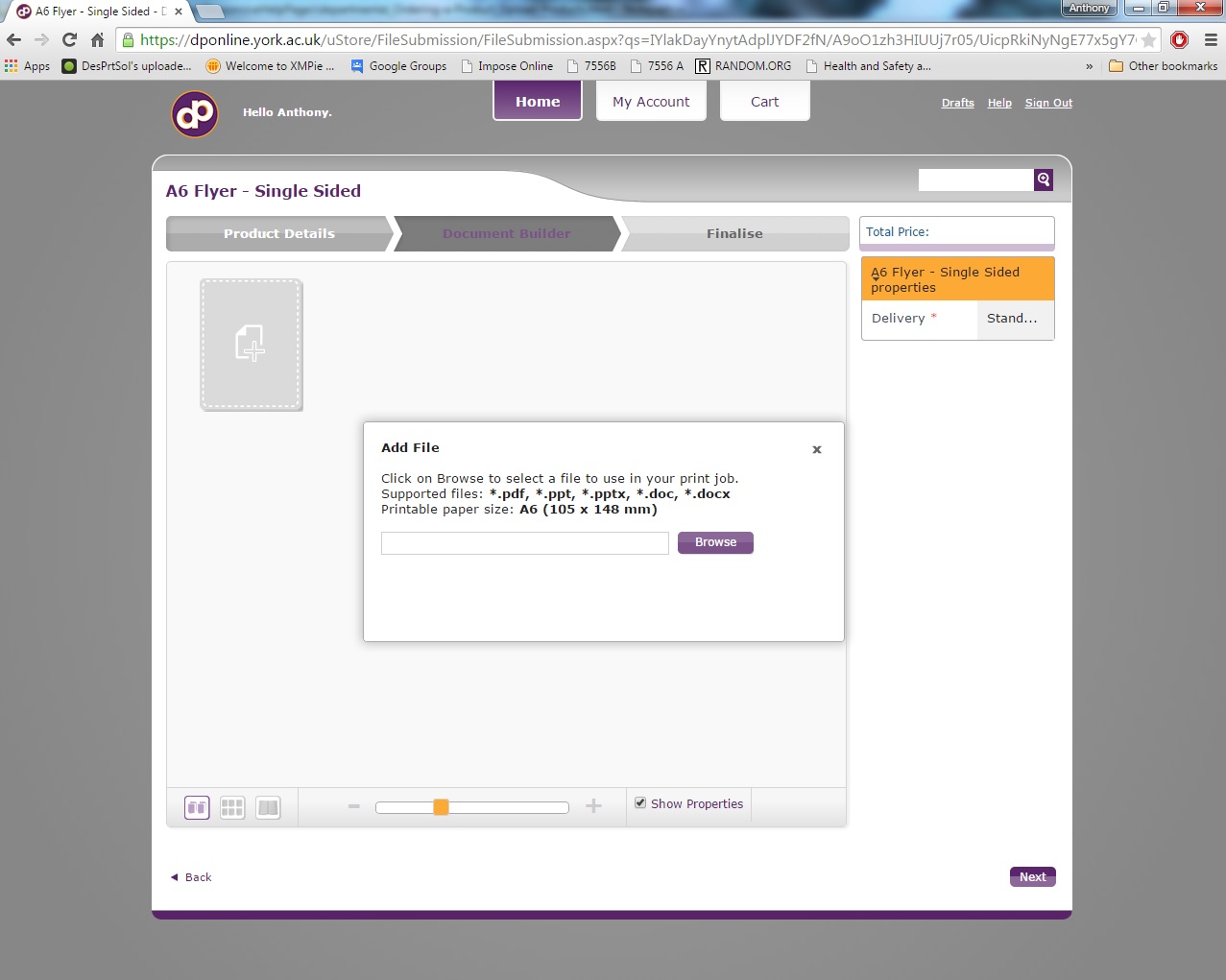 Each product has a product description page (see the image to the right called 'Details') On this page you will see a short description of the product which includes the size of the product, the paper it will be printed on and various other bits of information that are relevant to the product and to help you decide if this is the product for you. This page also details the price of the particular product you will be ordering and shows the various quantity breaks you can order in.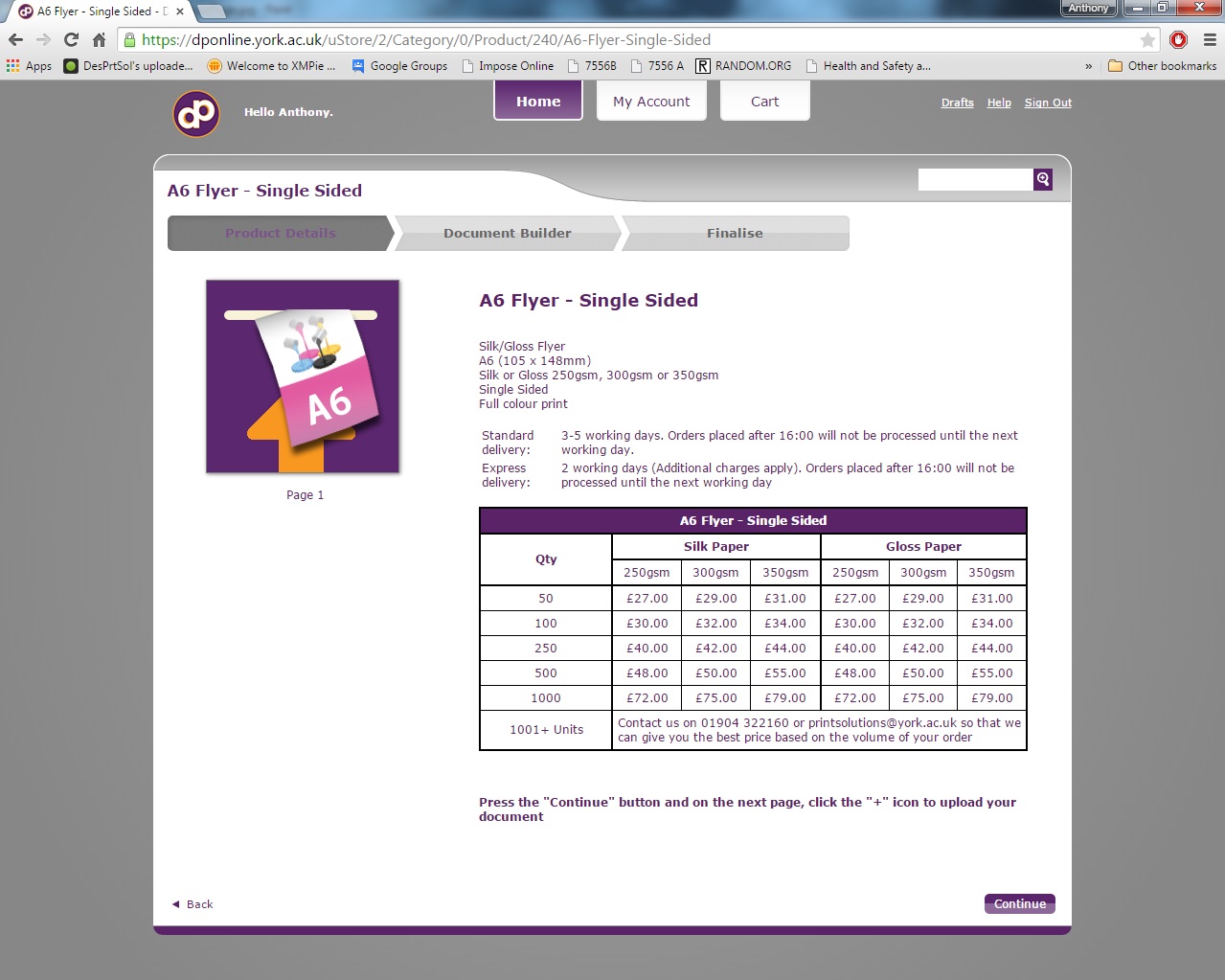 After you click continue on the product description page you will be taken to the document builder page. It is here that you can upload your document as demonstrated in the image to the right.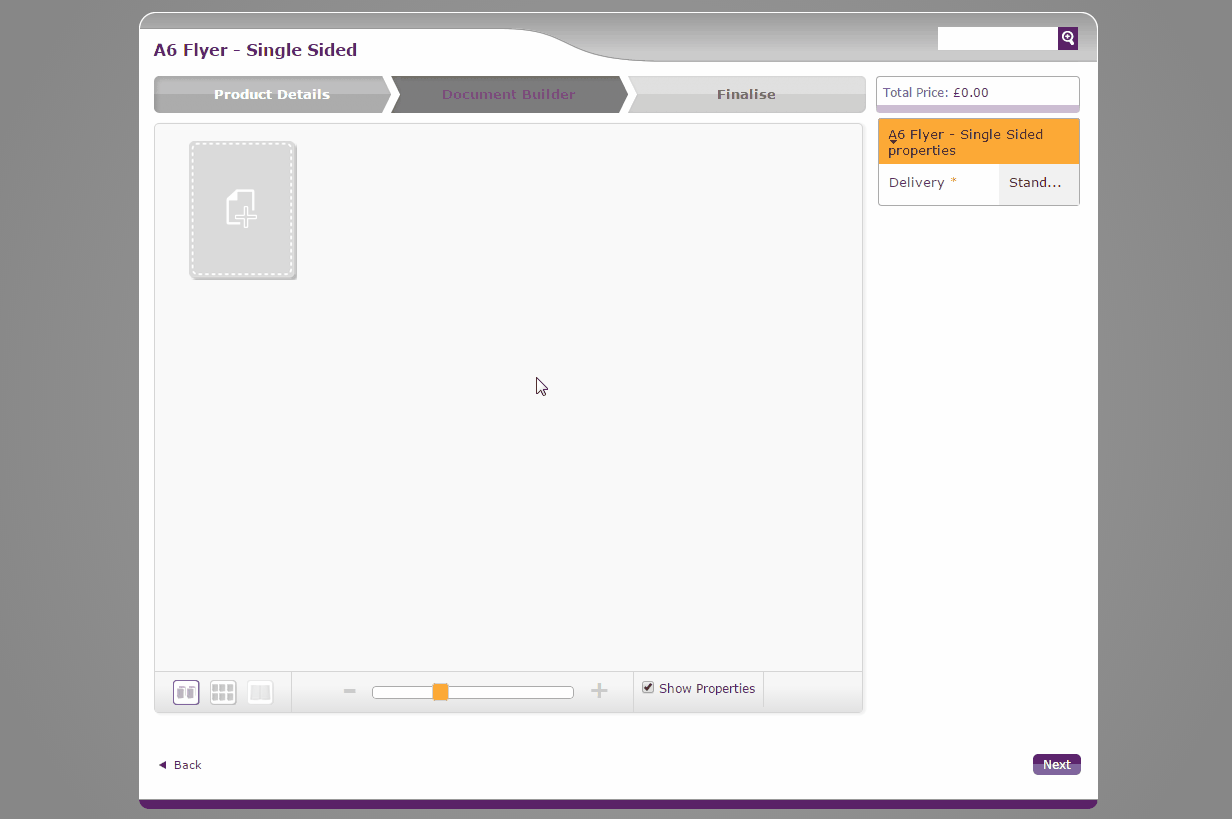 Once you have uploaded a document you can select any settings that are available to you. Hover over your uploaded document and click the spanner icon access options related to the pages of your document. On the left are options that relate to your document as a whole. See the following image for an example.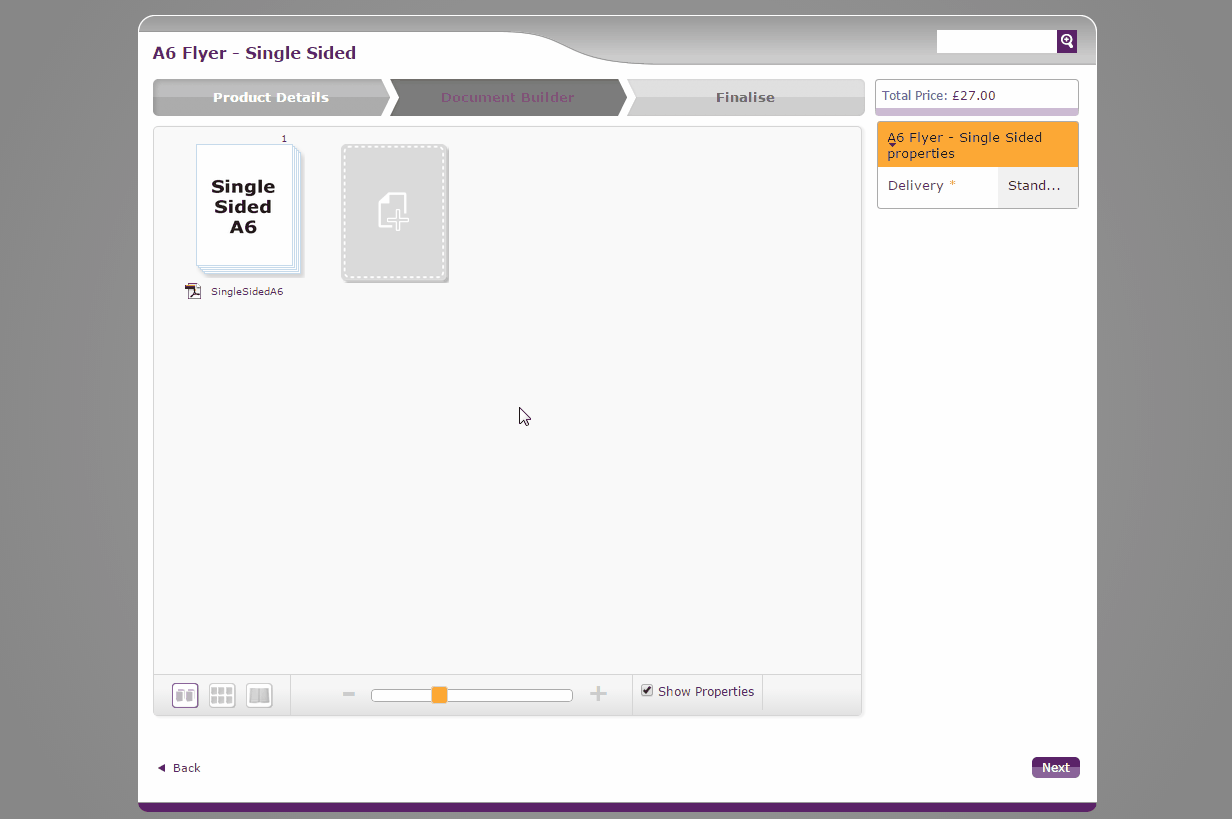 When you are happy with all your settings continue on to review the final cost of the product and number of copies you require. View the proof to make sure you are happy with how your document looks and add it to your basket.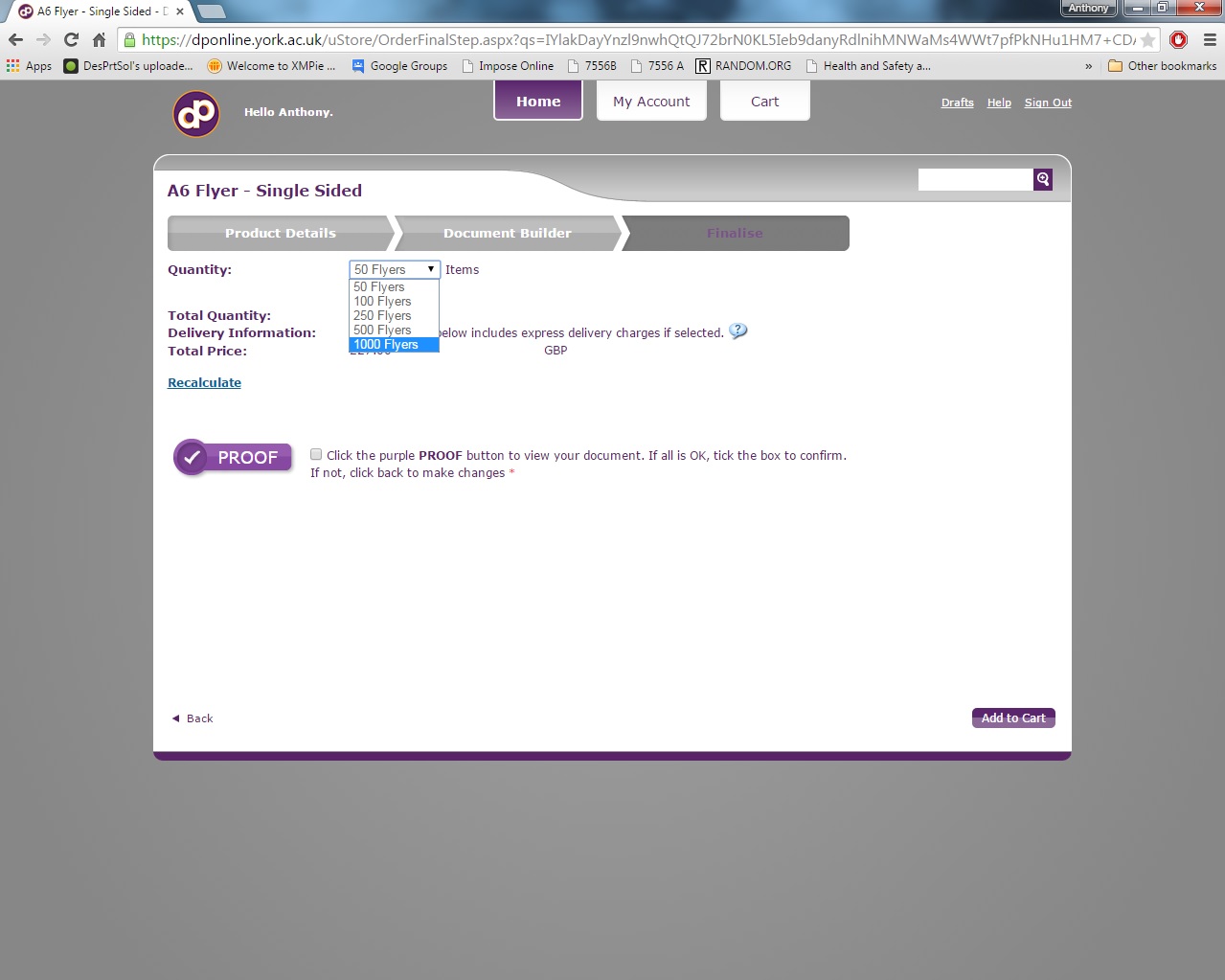 Click an image to enlarge