How does it all work?
Browse our range of cards, personalise them, fill in your recipients delivery address and pay for the card. We will do the rest!
How do I personalise my card?
When you find the cards you want to send to your recipient click continue and the next page will let you change certain parts of the card. Depending on which card you have selected you will have different editing options.
Some cards allow you to upload your own photo to the front and some allow you to only edit the inside of the card with text. The page labelled uEdit lets you personalise the card. As you edit the card you will see a live preview.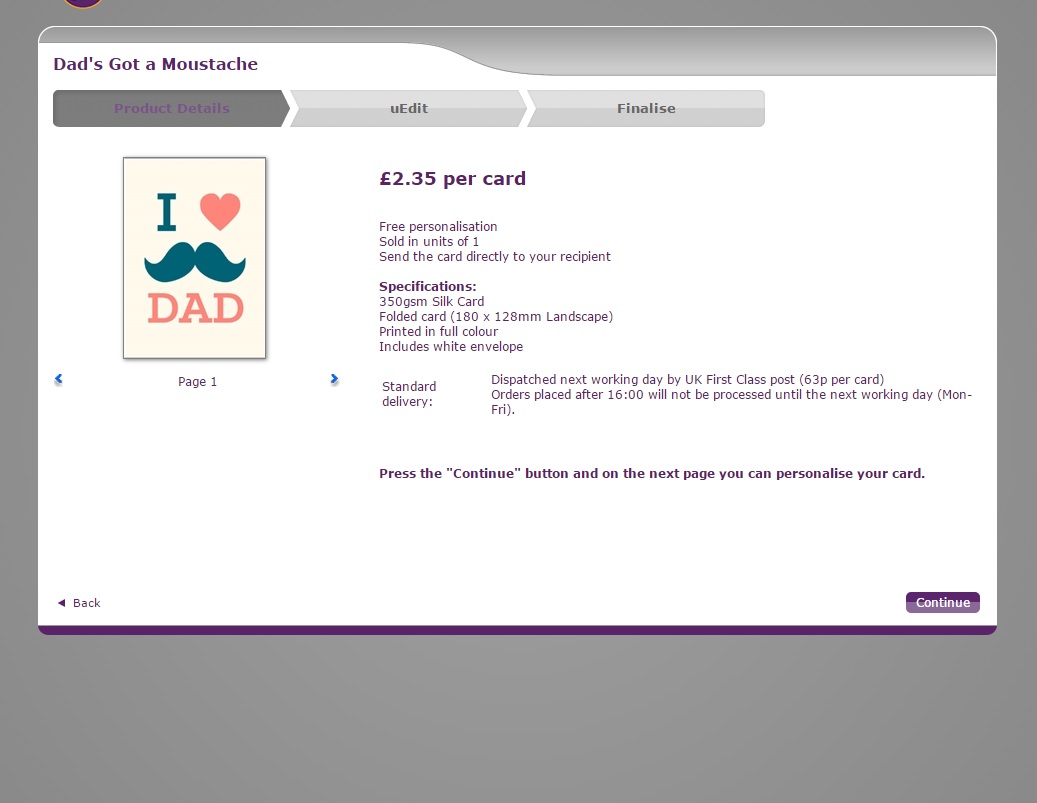 Can I add my own message to the front of the cards?
Some cards have the ability to edit text on the front. There will be a sub-section of cards that have an editable front cover.
I want to upload my own picture, can I?
Yes. To find the cards available to upload your own picture, browse the category 'Photo Upload'. Choose a design you like and start personalising the card. Check out the video opposite for how to edit your photo to ensure it fits the card.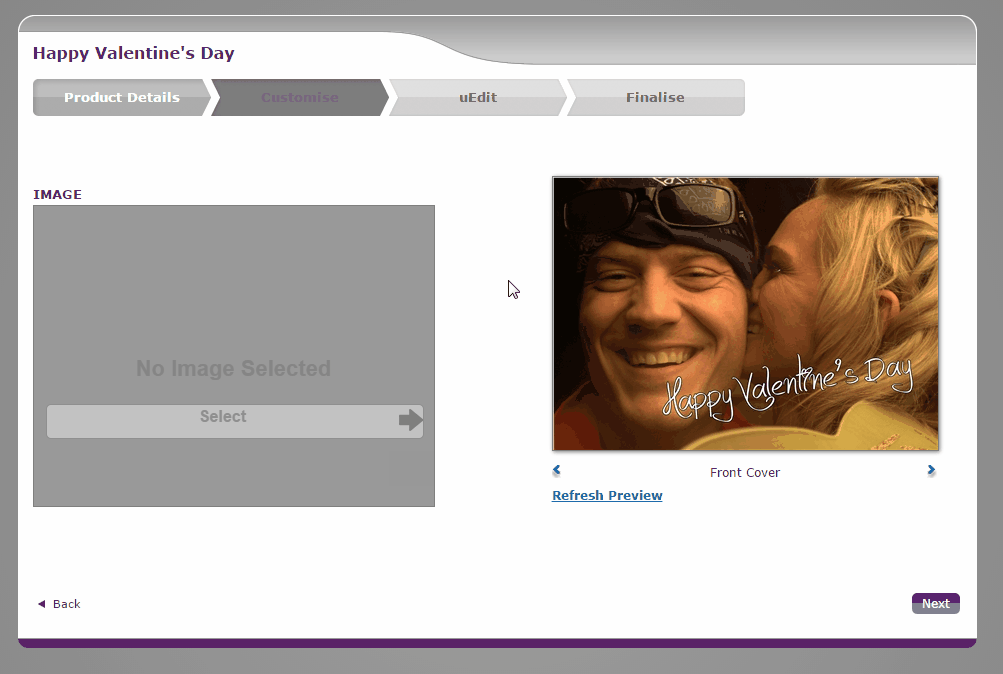 Can I add my own message inside the card?
Yes! You can add a message, make some parts of the text bigger than others and even change the colour and font of your message inside the card too. Creating your personalised card is very easy to do and similar to using Microsoft Office programmes.
Type in your message and simply highlight the text, then using the panel on the right alter the font colour and size. As you're making changes you will see the text change on the preview screen.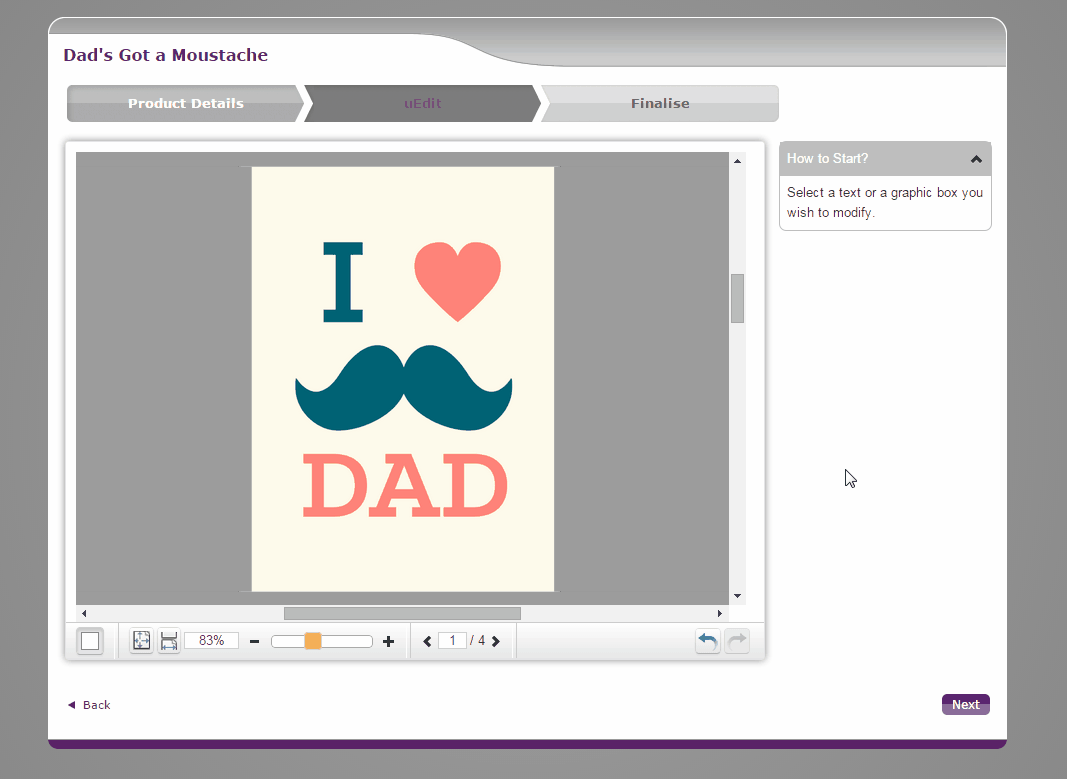 Finalising your order
When you are happy with your personalisation, continue to the next page where you can select quantity. This will create exact duplicates of your card so best used for generic messages. Clicking 'Add to Cart' will complete the creation process
On the check out page you will have the option to send your card to your recipient or collect from our shop at University of York, Market Square, York. If sending direct to your recipient please type their address in the delivery options.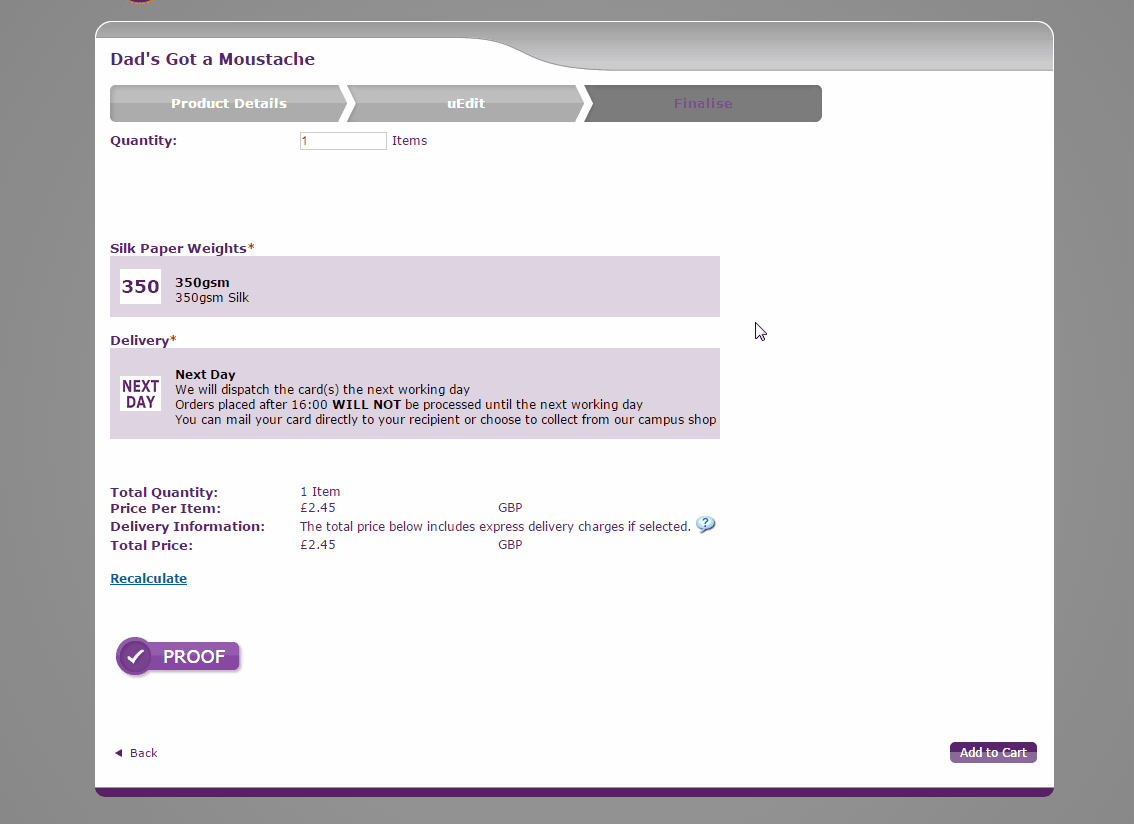 Click an image to enlarge