How do I pay? - Work Order
Paying by workorder is very simple. When you get to the 'Payment & Submission' page you will see three text fields at the bottom of the page.
The workorder text field is automatically selected by your browser so all you need to do is type in your 8-digit workorder number (sometimes called Charge Code). This field is mandatory.
The account code has been filled in as 2205 for your convenience. This denotes the workorder number was used to purchase some printing of some kind and is used by the Finance department and by your department in order to manage funds more effectively. This field is optional.
The analysis code has been left blank but the field has been included for your convenience. Enter your analysis code if you so desire. This field is optional.
Once you have entered the details you require click 'Checkout' to process your order. You cannot proceed without entering a valid 8-digit workorder number. You will then be taken to a 'Clearing Successful' page and given a reference number and given the option to continue shopping with us.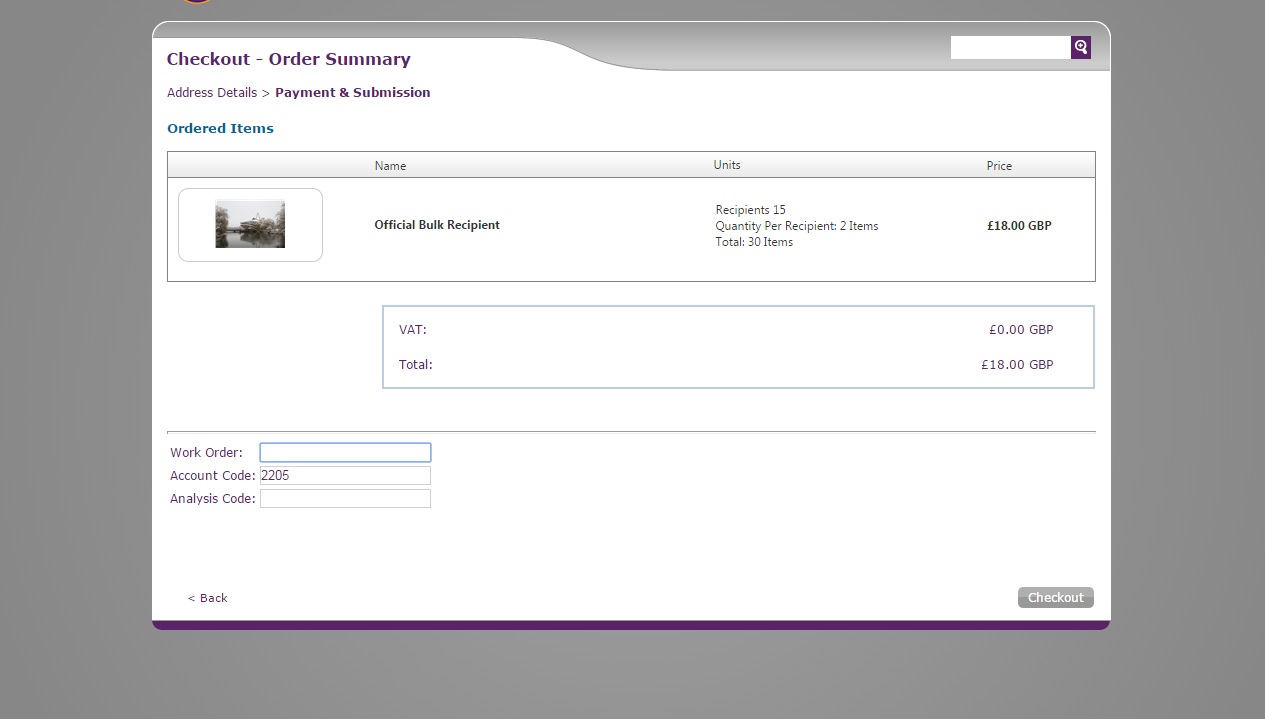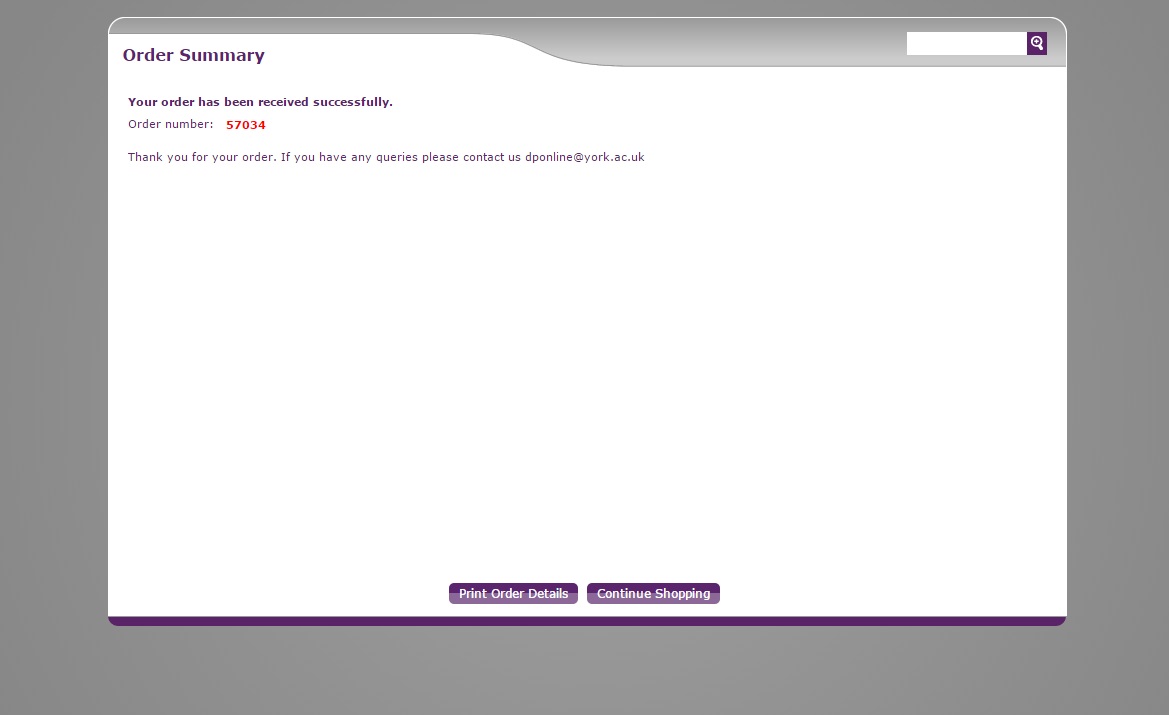 Click an image to enlarge