The first time you use the store you will have to create payment and delivery address to enable you to order. The payment and delivery address sections (found under the 'Addresses' option), allow you to add and update your payment and delivery information. The payment address is used for sending receipts; the delivery address is used for actual delivery of products.
Please note, our only current delivery option is within the University campus (West, East and City) or you may collect from our print shop in Market Square.
You can create new payment and delivery addresses by clicking the 'Add' button. You can also edit or delete an address by clicking the edit or delete icons. Click 'Submit' to update you address information.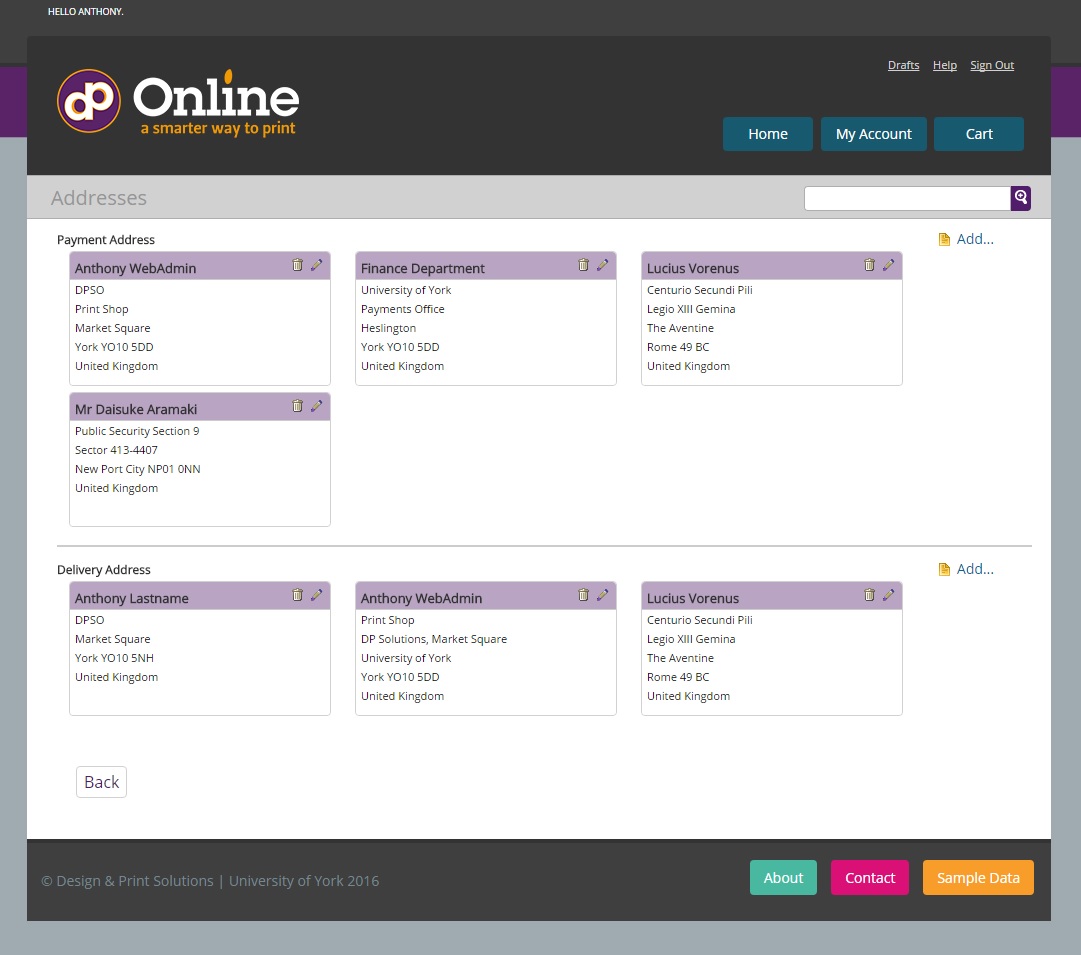 Click to enlarge