How to Log in?
As a University member
Your username and password is the same as your University username and password (eg. abc123)
Please ensure you have selected either the 'Departmental' (paying via workorder) or 'Staff & Students' store (paying via debit/credit card).
If you have any trouble logging in please ensure you have carefully typed in your username and password, if it is still not working and you believe you have typed everything correctly, please contact us 01904 322159.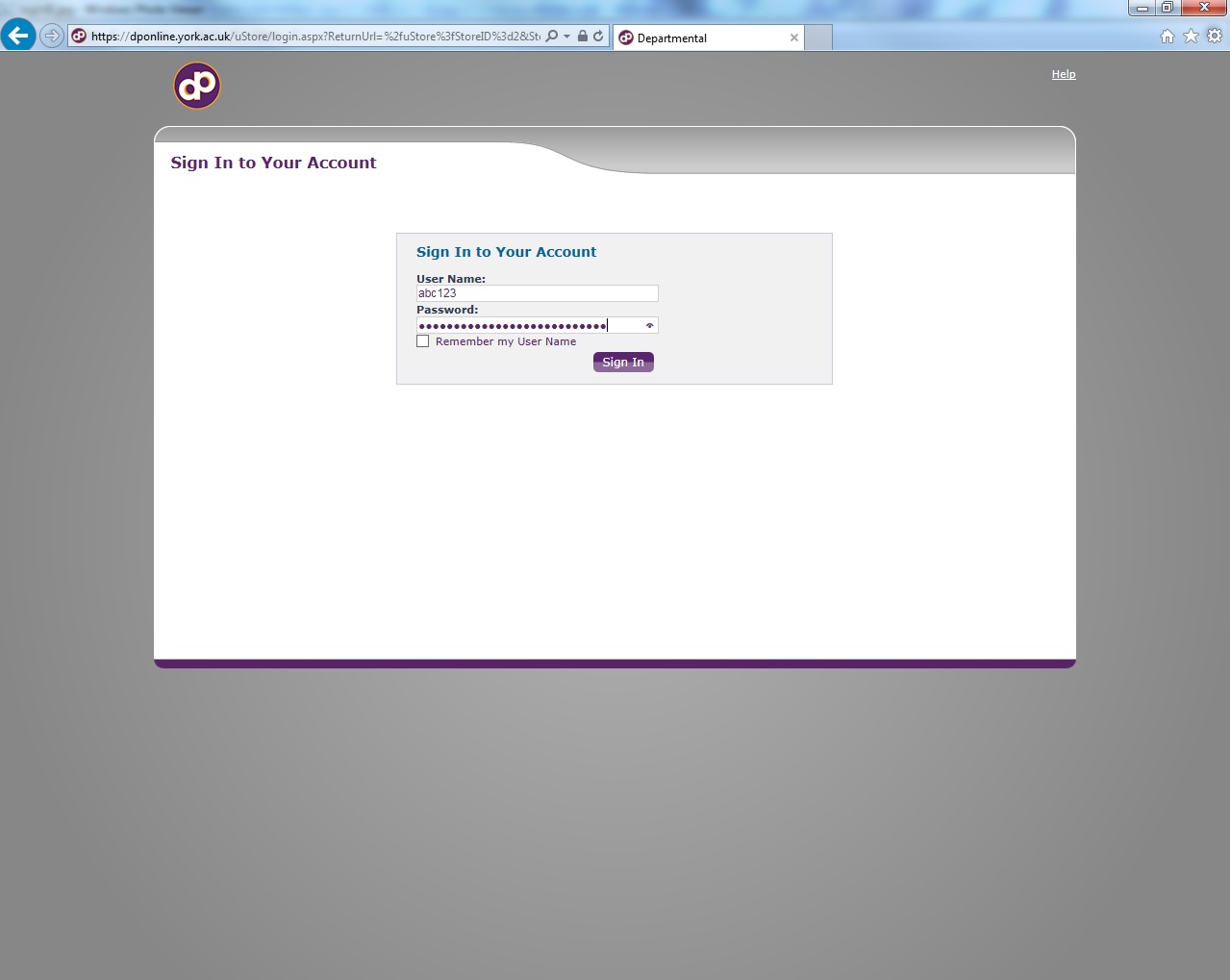 Click to enlarge